Water aerobics, exercise in the water
Carla Tinagli - 22/03/2018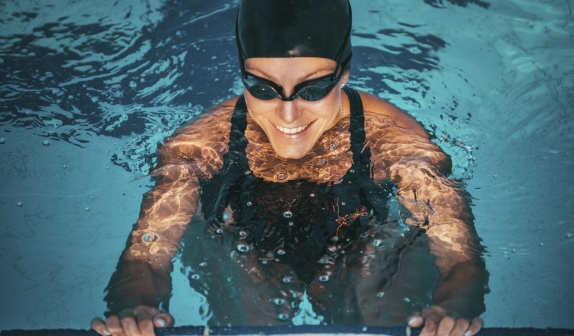 Exercise activities, which can be done in the water of the wellness center pools, continue to grow. We propose some of the most unique and innovative activities: one of them could be the right one for you.
One of the most original activities is, without a doubt, Aqua Zumba which has recently arrived in Italy. It is a combination of fitness and South American dances.
Woga is an activity that originates in America, and Madonna is a big supporter. It is yoga in the water and consists of a series of exercises done while standing, sitting on the floor of the pool or even while floating with the help of particular supports.
Wai-chi is the aquatic version of tai-chi-chuan, one of the most ancient martial arts. It resembles a slow motion dance and it helps to strengthen concentration and body control.
Waterboxing combines gymnastics and boxing without physical contact: every movement sends return waves that improve muscle tone, especially in the legs, glutes and abdominals.
Hydrospinning, which helps to fight cellulite, is practiced on the hydrobike, a sort of exercise bike anchored to the bottom of the pool, completely immersed in the water, except for the handles.
Walking (even on the underwater treadmill), jumping and running in the water is called Aquawalk, and it is very beneficial for blood circulation and leg muscle toning.
The advantages of water exercising are well known: from stimulating lymphatic and blood circulation to the reduction of lipid deposits, all the way to the strengthening of the immune system and the cardio-respiratory system, as well as the reduction of pain and muscle tension. In fact, taking advantage of the partial absence of gravity which cancels out body weight, the force is multiplied by ten compared to when on land, and caloric consumption is medium high: two hundred to three hundred calories per hour for beginners, eight to nine hundred for those who are more advanced.
http://youspa.eu/en/magazine-article/528-water-aerobics-exercise-in-the-water
Water aerobics, exercise in the water
Water aerobics, exercise in the water
http://www.youspa.eu/ufiles/big/UID57485D0BD0980_image_1.jpg
Water aerobics, exercise in the water

Carla Tinagli
Journalist, she's been dealing with wellness, beauty and lifestyle for years. She collaborates with many newspapers and is always in pursuit of beautiful things and something that inspires you wellbeing.