Summer and… SPA!
Emanuela Brumana - 17/04/2018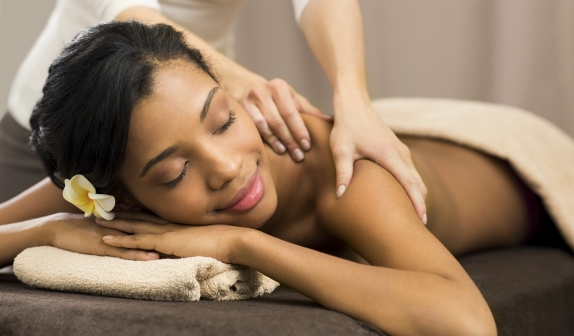 The summer is here! The days are finally longer and warmer, but those who live in the city often find themselves fighting against excessive heat, which is an enemy to health and well-being. So why not plan a short getaway to a place with nicer (and fresher) air, and pamper yourself a little? Or how about dedicating an entire day to taking care of yourself, if you cannot leave the city?
In the summer, Spas offer a retreat from hot and stuffy weather, and help regenerate the mind and body. Several treatments, such as a targeted scrub, can help your skin instantly look more toned and plump: some wellness centers, for example, add papaya to traditional exfoliating mixtures, which makes them perfect for treating fatigued skin and rehydrating it after a day in the sun. A few useful allies are also coconut and birch oil. If your trusted Spa offers treatments like these, hurry up and book them!
Massages are also beneficial for your summer well-being: in addition to traditional drainage massages - perfect to avoid water retention and combat heat-related swelling – we recommend relaxing massages, to alleviate the muscle tightness caused by sudden changes in temperature between outside and inside spaces, where air conditioning is often used to the extreme. Very often, Spas also offer nutritionist, dietician and naturopath advice, thanks to the presence of professionals who can create detox programs tailored to individual needs.
Be careful, however: although Spas are perfect for relieving small discomforts caused by excessive heat, a few treatments are not recommended in the summer months. For example, avoid aggressive skin peeling and laser treatments that are not very compatible with sun exposure… which is more or less inevitable during the summer!
http://youspa.eu/en/magazine-article/578-summer-and-spa
Summer and… SPA!
Summer and… SPA!
http://www.youspa.eu/ufiles/big/UID577243FA1C802_image_1.jpg
Summer and… SPA!

Emanuela Brumana
Graduate in Phylosophy, currently works as an editor in the publishing industry and writes texts for web. Painter and illustrator under the pseudonym ebmela.