Wellness moves the planet!
Emanuela Brumana - 06/03/2018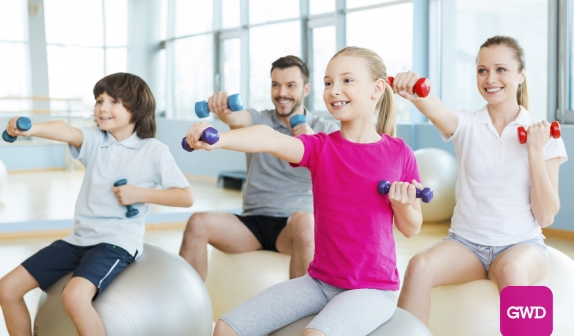 Save the date: the fifth Global Wellness Day is coming on June 11! Created five years ago by Belgin Aksoy – a Turkish activist and cancer survivor who believes the awareness of living well is important – Global Wellness Day this year involves more than 3.000 establishments in over 100 locations worldwide.
Gyms, spas, dance academies, congress centers and schools will organize special classes: from swimming to massage, yoga to stress management, and meditation to nutrition, under the common slogan of "One day can change your whole life". Aksoy's idea is that the event and its benefits should not be limited to just a single day, but they can truly help us change our habits and lifestyle. Global Wellness Day's international coordinator, Mr. Jean Guy de Gabriac, explains: "The discovery and practice of a healthy lifestyle help revitalize your body and free your mind and heart."

In the past few years, this philosophy has been embraced and supported by several famous personalities from the worlds of literature, entertainment and sports; renowned business people, such as the founder of Virgin and the co-founder of Skype, support the initiative too.
On June 11, the whole world will be united by a common thirst for knowledge of what is good for us. But that's not all: read the manifesto available on the website to understand how a healthy lifestyle impacts not just yourself, but the entire planet. Some of the recommendations include drinking a lot of water, but not from plastic bottles, doing good deeds, always eating around the same table with the whole family.
It's not just about sports and balanced nutrition classes: there are also conferences and workshops on emotional intelligence, creativity and breathing techniques.
Check if your nearest SPA and establishments have joined the initiative: classes can have limited availability. Happy Global Wellness Day, everyone!
http://youspa.eu/en/magazine-article/496-wellness-moves-the-planet
Wellness moves the planet!
Wellness moves the planet!
http://www.youspa.eu/ufiles/big/UID572B0B37AE03E_image_1.jpg
Wellness moves the planet!

Emanuela Brumana
Graduate in Phylosophy, currently works as an editor in the publishing industry and writes texts for web. Painter and illustrator under the pseudonym ebmela.