Goodbye wrinkles, welcome radio frequency treatment!
Emanuela Brumana - 10/03/2016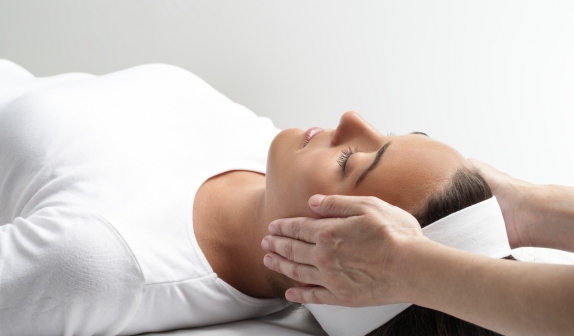 Removing signs of ageing and keeping skin toned and young-looking is one of the most common promises of anti-ageing skin creams, not to mention the most common desire among women whose faces are starting to see their first wrinkles. What has been an effective ally in this battle against signs of ageing for a few years now is radio frequency treatment.
This treatment is often described as a "facelift without the scalpel" because its effectiveness can be compared with that of plastic surgery, but less invasive. Radio frequency treatment is, in addition, completely painless: the area being treated only feels slightly hot while the treatment is being performed. However, as it is a salon treatment, we recommend finding a beauty salon or spa where the service is provided by qualified specialists.
The effectiveness of radio frequency treatment is due to its effect on the epithelial tissue: stimulating cell renewal and the production of key proteins in the structure of the skin, radio frequency counteracts on the primary cause of wrinkles and sagging skin. Let's see how it works. A special device delivers an electromagnetic wave down from the upper layers of the skin to the lower layers of the dermis. The heat favours a chemical reaction that stimulates the fibroblasts, the most numerous cells in the skin's connective tissue responsible for the production of collagen, elastin, glycoproteins and for synthesising the extracellular matrix. Fibroblasts that are no longer active, called fibrocytes, are reactivated by the electromagnetic waves and, in turn, re-start the production of the elements fundamental to keeping skin toned and smooth.
After treatment, the skin appears slightly red, but after no longer than thirty minutes the redness disappears, leaving the skin bright and visibly more toned. One sitting lasts from between thirty and sixty minutes, depending on the type of device used: the frequency, length and strength of the waves applied influence the duration of the treatment, as well as the results obtained. So then, this is how your trusted beauty salon has become your best ally in cheating Father Time and restoring our face to how it looked a few years ago.
http://youspa.eu/en/magazine-article/414-goodbye-wrinkles-welcome-radio-frequency-treatment
Goodbye wrinkles, welcome radio frequency treatment!
Goodbye wrinkles, welcome radio frequency treatment!
http://www.youspa.eu/ufiles/big/UID56DFFFD4E09C2_image_1.jpg
Goodbye wrinkles, welcome radio frequency treatment!

Emanuela Brumana
Graduate in Phylosophy, currently works as an editor in the publishing industry and writes texts for web. Painter and illustrator under the pseudonym ebmela.