Ultrasound for perfect skin
Emanuela Brumana - 16/02/2016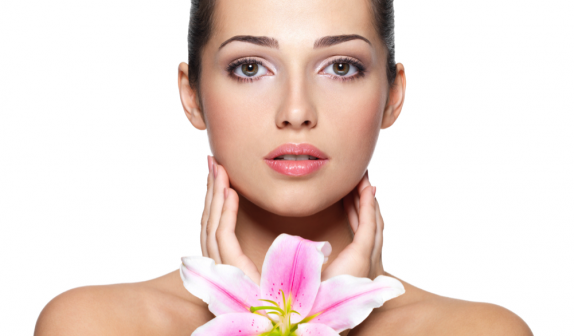 When we talk about deep cleansing the skin, we all think of the well-known treatment that involves manual removal of skin blemishes that can leave the skin reddened and is far from pleasant, whether during the treatment itself or over the next 24 hours. But there is a new way of tackling this problem: deep cleansing using ultrasound!
This treatment allows to receive the benefits that we usually expect from a facial cleansing, that is really clean skin, but with two great extra benefits: it is much gentler and also gives the skin greater luminosity compared with the traditional treatments. In short, you really will leave the beauty salon more beautiful than before and having had an hour of complete relaxation!
Let's see what it entails! Suitable for face, neck and décolleté, the cleansing of the face follows the same steps as traditional cleansing, with the addition of this particular technology. So, we begin with the surface cleansing of the skin, using cleanser and tonic appropriate to skin type, then we move to the ultrasound treatment and conclude with a mask and the application of moisturiser or serum.
The ultrasound is delivered to the skin using a spatula that vibrates at high frequency. This permits both exfoliation of the skin - creating movement that emulsifies any excess sebum, removing it completely - as well as the deep cleansing of the follicular ostia, otherwise known as the pores of the skin.
Moreover, the spatula's vibrations have two further benefits: they stimulate the subcutaneous fibres, making the complexion luminous and uniform, and permit any active ingredients to reach the deepest levels of the epidermis. This makes this treatment extremely versatile and suitable for treating every client's personal skincare needs. So, after a facial involving ultrasound, you will leave the beauty salon with a complexion that is luminous and firm, thoroughly cleansed and a great deal better than before! Remember to repeat the facial after a month, for a long-lasting effect!
http://youspa.eu/en/magazine-article/386-ultrasound-for-perfect-skin
Ultrasound for perfect skin
Ultrasound for perfect skin
http://www.youspa.eu/ufiles/big/UID56C1B69C13A01_image_1.png
Ultrasound for perfect skin

Emanuela Brumana
Graduate in Phylosophy, currently works as an editor in the publishing industry and writes texts for web. Painter and illustrator under the pseudonym ebmela.