SPA AND TOURISM
At the Fiera di Rimini during the events dedicated to the tourism sector: TTG, Sun and Sia Guest, important indications and information on the evolution of market demand in Italy and in the world emerged.
Elisabetta Farneti - 25/01/2019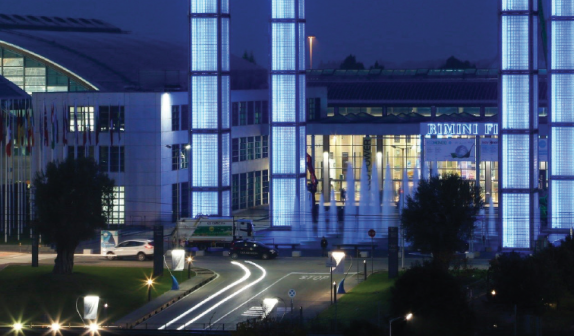 GROWTH NUMBERS
An expanding economic sector all over the world, as well as in Italy, where 2018 is estimated to grow by 1.3% of overnight stays, 2.7% for arrivals and 3.7% for the foreign component. It will also improve the tourism balance of payments, which in 2017 reported a net positive balance of 14,598 million euros (+ 5.7% on 2016), with a spending of 39 billion foreigners in Italy.
DIGITAL TOURIST MARKET IN RACE
It is also a market that changes quickly: at the Rimini Fair it was announced that the Italian tourist market in Italy has reached a quarter of the total value of the total travel market and is worth 14.2 billion (+ 8% compared to 2017).
This is also confirmed by the YOUSPA portal, which since its inception has promoted the value of information and quality tourism, linked to the world of SPA and Wellness.
Changes that see new forms of holiday appearing: the outdoor tourism sector in Italy has a growth forecast of 1.3% for 2019. There is also the positive trend of investments in the hotel sector in Italy: in 2017 around € 1.2 billion of the value of the purchase and sale of accommodation facilities (+ 10.5% on 2016).
MAKE THE FAIR FLY
Now in its seventh edition FAI LA MOSSA GIUSTA is part of this trade fair context and is a unique example of networking and sharing of all-Italian skills. This year there were about 40 excellences in the world of hotel supplies present with the HOTEL IN MOTION project, an exhibition space of 1000 square meters dedicated to the presentation of new products, top range services in the world of hospitality, well-being and accessibility. Among the putes of strength of FAI LA MOSSA GIUSTA is that of providing a real "turnkey" service for hotels: many partners united by a long experience in the hospitality and wellness sector, but at the same time always oriented towards the search for innovative solutions and cutting edge.
A group of experts in the Wellness, SPA & Beauty and Ho.Re. Ca (Hospitality, Restaurant & Cafe), professionally autonomous in their study skills but operationally in the network, aligned with the goal of proposing and implementing innovative projects of sustainable quality. Ambitious objective, possible thanks to careful economic analysis of the pertinent area, to the definition of a business feasibility framework on which the architects develop a coherent project scenario, which will then be monitored in all its creative, organizational and management phases.
ACCESSIBLE TOURISM OBJECTIVE
Today in Italy 15% of the population has specific needs related to their disability and does not find an adequate tourist offer. The answer provided by the HOTEL IN MOTION team is to provide a pool of designers able to make the places and spaces accessible to the need without giving up a pleasant and pleasant look & feel. Also fundamental in this context is the role of training, thanks to which those who govern the structure can transfer philosophers to and practices on hospitality accessible to their employees to improve quality of service and guest satisfaction.
YOUSPA AND BBSPA & Partners IN SUPPORT OF WELLNESS PROJECTS
YouSpa and bbspa & partners, present within the HOTEL IN MOTION space since its inception, this year have proposed a series of services and consultancy aimed at companies that intend to develop and implement the wellness offer: hotels, spas, beauty centers and SPAs . Always with a careful look at the sector news, the needs emerging from the data of the tourism observatory and a perfect balance between costs / investments / profitability.
http://youspa.eu/en/magazine-article/719-spa-and-tourism
SPA AND TOURISM - Youspa Magazine
SPA AND TOURISM - Youspa Magazine
http://www.youspa.eu/ufiles/big/UID5C4EE10187032_image_1.png
SPA AND TOURISM - Youspa Magazine