INNOVATIVE MASSAGES
Signature massage, with crystals, with cedar canes or using clay tablets and active elements. New wellness treatments, which draw inspiration from ancient techniques, reworking them in a modern way.
Elisabetta Farneti - 11/10/2018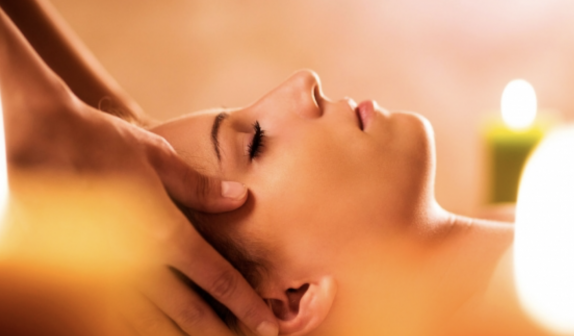 The charm of the environment, the scent of candles, the taste of herbal teas and the sound of music envelop the extraordinary sensory experience that finds its peak in massage, as a rewarding and well-being ritual, which today must be declined preferring all that is natural. The novelties in the field of massage see the use of ancient techniques, from all over the world, which is combined with the use of products designed specifically, without synthetic substances and preservatives, often using active ingredients from local plants and fruit. .
Let's see some news coming ...
Signature massage
The goal of each SPA is the well-being of its customers. The excellence of the structure is revealed in the "Signature Treatments" or exclusive massages for an extraordinary wellness experience. Qualified staff, innovative methods and excellent products are combined with elements that characterize the SPA, its territory, the products of the earth, the waters, to generate unique, exciting and beneficial experiences. Bbspa & partners (a network of companies specializing in the Wellness and SPA sector) also takes care of this: analyzing the peculiarities and the typicality of the SPA to formulate a unique, tailor-made treatment able to excite the client and be a hallmark of the SPA.
Massage with a kit of polished crystals
This is a particular technique, which has very ancient origins: their use dates back to the shamans. The crystals have a regular shape, they are structures that have reached a perfect balance and this characteristic is able to influence our magnetic field, putting it back in order. In fact, each crystal gives off a particular vibration that, in contact with the body, resonates with the cells and their energy, harmonizing any imbalances. The crystal massage follows a precise technique: the operator uses certain minerals, choosing them according to the type of effect to be obtained. In this case, however, each type of crystal has a kit of specially polished pieces, with shapes that allow you to massage various parts of the body even more effectively.
Massage with cedar rods
It is a technique inspired by the bamboo cane massage. In this case, special cedar wood rods are used, processed to treat different parts of the body. Warmed, flavored and used to stimulate the epidermis, they allow a deep, toning massage on the muscles and on the fascial tissue. The most ancient oriental traditions recommend this type of massage to get rid of stress. To dissolve the contractions, the cedar rods of different diameter and shape are rolled and tapped on the body, thus stimulating the senses and the nerve endings of the epidermis for true psychophysical wellbeing.
Clay, a very ancient remedy in current and enhanced version
Clay is a natural element that has been used since ancient times. Contains many minerals, most of the essential trace elements in water-soluble form, therefore bioavailable; it is the chemical composition of the clay that makes this mineral substance possess truly unique therapeutic properties. This new treatment was created by Gabriella Francia, of the bbspa Consulting team, and is based on the combination of massage techniques, holistic treatments and wellbeing. The operator uses a series of clay tablets, of various sizes and thicknesses, which can be heated and soaked with active elements (different depending on the part of the body and the type of problem on which one intends to work) combined with the massage, also modulated according to rhythms and movements that act in a complementary way to the action of the clay. The clay tablets are placed warm on the meridian points. The pure essence that is put on the hot tablet, through the meridian channel is conveyed in depth. This technique can be used to treat cellulitis, water retention, skin hypersensitivity, or act deeper in the muscle to remove all types of rigidity, up to the nervous system, restoring small and large dysfunctions that generate anxiety, insomnia and stress
Not the usual massages, but a combination of novelty and tradition, between ancient and modern, which are mixed for exciting results and born from bbspa & partners.For "Signature" Massages, do not hesitate to contact bbspa & partners who will coordinate their staff to analyze the specific needs of your SPA.Contacts: info@beabusinessspa.comwww.beabusinessspa.it
http://youspa.eu/en/magazine-article/710-innovative-massages
INNOVATIVE MASSAGES - Youspa Magazine
INNOVATIVE MASSAGES - Youspa Magazine
http://www.youspa.eu/ufiles/big/UID5BD081596E3F2_image_1.png
INNOVATIVE MASSAGES - Youspa Magazine