World Wellness Weekend - 22nd and 23 September
Great success for W3: the worldwide wellness party open to all, where spas, gyms, spas and beauty salons offer free creative and original activities. Registration for the World Wellness Weekend 2019 is already open !!!
Elisabetta Farneti - 26/09/2018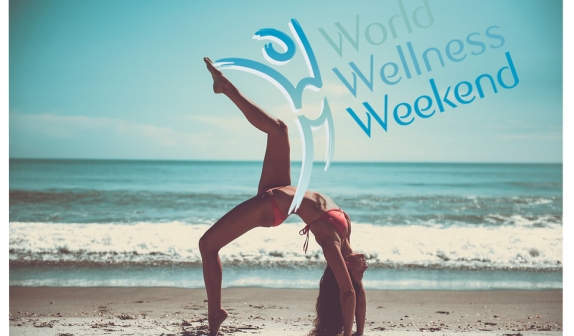 Join the 2019 Wellness Team!
Many interested structures that already ask to join the next 2019 edition of the event. Doing it is simple: just register for free on www.world-wellness-weekend.org/register/ and become part of the World Wellness Map, a privileged showcase to be known all over the world. In fact, each facility is given the opportunity not only to describe the activities offered during the two days of World Wellness Weekend, but also to highlight special offers and packages throughout the year. "Our goal is to push the spas, beauty salons, gyms, spas and anyone who favors wellness activities to free the creativity of their teams, to promote fun moments and to fascinate visitors" commented Jean-Guy de Gabriac, CEO and founder of TIP TOUCH and creator of W3.
Free activities throughout Italy. And in your city?
A yoga class, a regenerating massage, an invigorating workout and many other activities dedicated to relaxation and fun. All for free thanks to the World Wellness Weekend. From Veneto to Sicily, passing through Lombardy, Emilia Romagna and Tuscany, SPAs, wellness centers and spas, gyms and beauty salons adhering to the initiative offer visitors the opportunity to participate in many original activities. Participating is simple and fast. Anyone can go to the World Wellness Weekend Italia website, check on the Wellness Map which is the nearest participating structure, check the program of activities offered and contact them directly to confirm their participation. "The World Wellness Weekend is designed for everyone, not just for fitness fanatics," said Regis-Boudon Doris, Ambassador to Italy of the initiative. Among the centers that have made available their spaces and their staff we also find GOCO Spa in Venice, Terme di Castrocaro (FC), Riccione Terme and Approdo Resort Thalasso SPA in San Marco (SA).
Here are some interesting activities
From paddle yoga on the Champ-Elysées in Paris to the sauna world championship in Germany (which was deliberately organized during the days of the World Wellness Weekend). In Italy GOCO SPA of the JW Marriot Venice Hotel has elaborated a very creative and true wellness offer focusing on yoga sessions, self scrubs, Turkish baths, excursions, meditation in a unique landscape like that of the Venice lagoon.
Also the SABAI DEE SPA center in Falconara, Sicily, to celebrate participation in the World Wellness Weekend, has offered spectacular Pilates sessions with a panoramic view of the sea and of Falconara Castle. What better opportunity to discover the benefits of pilates? http://www.sabaideespa.com
Do not waste time and sign up for the 2019 edition of World Wellness Weekend now?
Register for free on www.world-wellness-weekend.org/register/ and become part of the World Wellness Map
For more information on the World Wellness Weekend visit: https://www.world-wellness-weekend.org/it/
50 countries participating in the initiative.
Main sponsor is Biologique Recherche Paris flanked by other important companies.
Among the most important groups that have joined the initiative are Chuan SPAS, Marriott, Bulgari, Matrix, Waldorf Astoria, Six Senses, Mandarin Oriental ... and many others.
World Wellness Weekend in Sardinia thanks to InEVOSpa
In the wonderful location of the "Is Perdas" Sustainable Farm, immersed in the nature and energy of important archaeological sites, Feldenkrais group sessions, Yoga, Plantar Reflexology, Taiji Quan and Dynamic and Rooting Meditation have been organized. Beyond that the staff, for the two days W3 dedicated entirely to Wellness, has created other pleasant surprises and a "Dinner with the Author".
InEvoSpa - info@inevospa.com - http://www.inevospa.com
http://youspa.eu/en/magazine-article/706-world-wellness-weekend-22nd-and-23-september
World Wellness Weekend - 22nd and 23 September - Youspa Magazine
World Wellness Weekend - 22nd and 23 September - Youspa Magazine
http://www.youspa.eu/ufiles/big/UID5BCA01974D7F5_image_1.jpg
World Wellness Weekend - 22nd and 23 September - Youspa Magazine