Wellness Centers and SPA for a sensory experience
A meeting in a Spa can be motivating.
YOUSPAMAGAZINE - 19/06/2015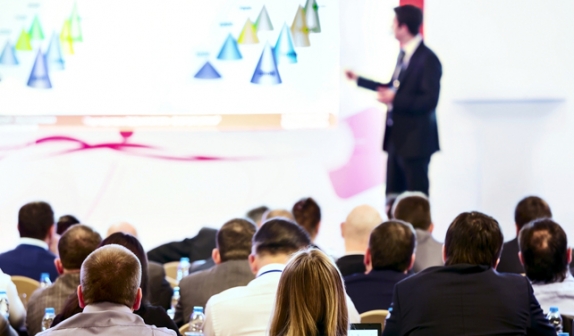 Organizing a meeting or a conference is a time when a company puts itself in the spotlight and is exposed to the judgements of employees, clients, suppliers and in some cases the media. Every company always tries to organize entertaining and exclusive events and organizing a conference in a quality Hotel Spa can guarantee professionalism, hospitality and well-being.
A good structure will be able to not only offer inviting rooms, multifunctional areas with different technical equipment or team building activities but also relaxing moments that will leave an unforgettable memory for its participants. A company meeting can in fact also be stimulating for companies to reflect on the importance of working in a pleasing environment. In this sense, more and more groups choose this kind of event over a playful team building, since it will allow for a pleasurable experience and relaxation, and will ultimately bring the company closer. Wellness experiences can create groups through individual satisfaction, contact, communication and empathy in a relaxing and pleasing environment.
Favouring the psychophysical well-being of partners and collaborators is important, and as such it is often perceived when these events take place. To gather in a group, have fun, value people, get to know people in a deeper way, stimulating collaboration, integration and motivation allows for the creation of a group of people that can collaborate, see themselves in the company mission statement and are motivated to give the best of themselves. Experience, emotion and the stimulation of the senses acquires a formative valence. Object definition, concept study, location choice, service management and communication plan are key elements to create a top level event.
The concept, or the creative idea that's at the base of the event is what will dictate its success. The location choice is also very important: to understand where the best place to represent the company and at the same time to entertain the guests in the right manner shouldn't be factors take lightly. When evaluating and organizing the meeting it's important to resort to YOUSPA for help, which can supply you with a vast choice for location, carefully selected in correspondence to the chosen criteria.
When deciding on Spas and wellness centres, especially if the company's name will benefit from the event's success, there are many criteria that should be considered such as the capacity, the kind of services offered, the level of assistance for patrons, if there are any group discounts etc... This because relax and wellness, a massage, a pool with massage, a sauna or a Turkish bath can become a chance for development and growth.
http://youspa.eu/en/magazine-article/142-wellness-centers-and-spa-for-a-sensory-experience
Wellness Centers and SPA for a sensory experience - Youspa Magazine
Wellness Centers and SPA for a sensory experience - Youspa Magazine
http://www.youspa.eu/ufiles/big/UID5583E9297FD69_image_1.jpg
Wellness Centers and SPA for a sensory experience - Youspa Magazine